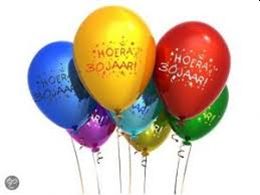 Preliminary activity overview September 2021
a.o. subject to change
keep an eye on the agenda page for current information
30-hour windmill blades turning marathon 
From Friday, September 10, 08:00 to Saturday, September 11, 14:00, the mill will run non-stop, all night long.
Born in September 1991?
If you were born in September 1991, you will receive a free guided tour of the mill for the entire month of September – please show rour ID card – (with the exception of the night tour).
Painting exhibition Sloten then, now and later
This year it is 100 years ago that the municipality of Sloten was annexed by Amsterdam. The 15 paintings submitted by amateur painters as part of this event will be exhibited in the mill from September. The announcement of the winning painting and the opening of the exhibition will take place on 2 September. From 3 September, the paintings can be viewed in the attic of the mill.
Laser show
A beautiful spectacle: on the occasion of the opening of the festive month, a beautiful laser projection on the mill can be seen on September 2 in the evening from 9 p.m. to midnight. The chance to shoot a unique photo!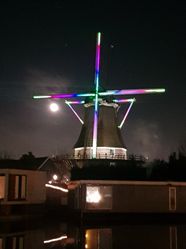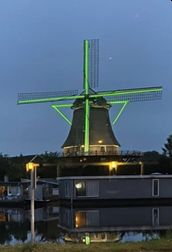 Bhildren's afternoons
The children have also been thought of. Two fun, pleasant, exciting and tasty afternoons, on Wednesday 15 September from 2 pm to 4 pm and on Wednesday 22 September from 2 pm to 4 pm. Take part in a treasure hunt through the mill and – who knows – you might meet the ghost of the mill along the way. Of course everyone also gets something tasty. Children who like that can also have their faces painted. Participation costs € 3,- per child.